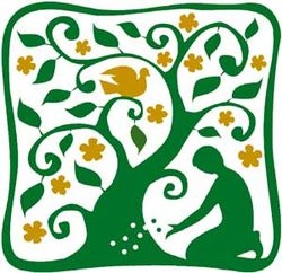 MATTHEWS' MISSION
Evangelizing  through various projects focusing on the needs of the parish, local and global communities.
Our Parishes of St. Stanislaus Kostka and Transfiguration are very responsive to many needs. Our mission is not specifically geared to one set need but to any need of the present time which we, as a community, can give of our time and talent. We are all one voice; and our goal is to do good for our neighbors in Jesus' name.
Matthew's Mission revolves around Mathew's Gospel; especially the vision that we can believe in the mustard seed parable and have faith so strong we will be able to accomplish great things.  With our churches' many talents and dedication to follow in Jesus' footsteps on earth, may our vision grow stronger each day.   All are welcome!  Our regularly scheduled meetings are held the last Thursday of each month, beginning at 7pm in St. Stanislaus Kostka Rectory Meeting Room.
---
The What's Next Sorority (TWNS) is built to encourage a healthy self-respect in the pregnant teen & to help her experience herself as one who is competent, loved, accepted & included. These girls suffer profound poverty & a variety of unhappy variables that affect their thinking & behavior.
Under the direction of Sr. Nancy Vendura, RN, MSN, CNS, the girls meet at weekly gatherings fostered in promoting independence & healthy decision making; supporting & learning from one another. The girls are given incentives to attend the meeting (gift cards, visiting a blessing room which has a jewelry table, beauty bar, shawls, makeup, nail polish, etc.) A baby box is received by the teen after her first ultrasound, which includes bibs, onesies, baby hat, mitts, booties, cloth rattles, etc.
HOW CAN WE HELP
Gift of prayers for the teens & their babies
Material assistance: donations for the blessing room (see above)
Financial assistance (any financial support is greatly appreciated)
What's Next is totally dependent upon the self-less giving by people who love and care.
Matthew's Mission will be working together with our parishes to do God's work in coordinating this hope and strength to struggling pregnancy adolescent girls and their babies.
If you wish to donate items, please see list posted and drop off in special boxes marked TWNS.
If you with to donate a monetary gift, please use the pamphlet distributed—include your information and check in enveloped marked Matthew's Mission. This can be dropped in the collection baskets at Mass or given to a Matthew's Mission member.
Matthew's Mission will collectively mail all the checks from our parishes to Sr. Nancy—she in turn will acknowledge your generosity.
As always, God is smiling on our efforts.
God Bless to All.